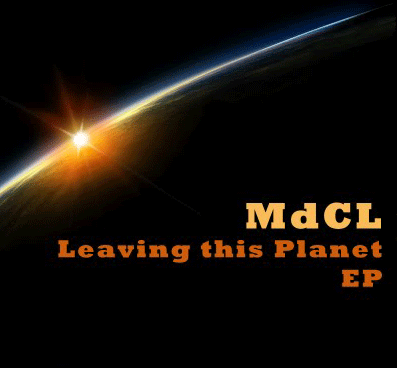 MDCL new EP release
LEAVING THIS PLANET
"serious tings as usual…#genius" – James Poyser (Badu/D'angelo/The Roots)
MdCL releases this bandcamp exclusive EP leading up to the new full length album 'Renegades' coming Summer 2011.
Featuring vocal contributions from Bembe Segue, Sharlene Hector, nia andrews, T____h and Ovasoul7 as well as musical collaborators from London, Peru, Atlanta and LA.
Kicking off with a cover of Gene Harris' 'Koko + Lee Roe' (featuring an all star trans-Atlantic supporting cast) the EP
segues courtesy of Bembe into the afro-dancefloor bounce of 'Dreams' also featuring guest percussionists from Peru's Nova Lima. 'What It Is' is one of the EP's two instrumental cuts taking the dancefloor from a soulful house-tempo bounce into a downtempo head nod. The UK's Sharlene Hector (Basement Jaxx) vocals MdCL's flip of Charles Earland's 'Leaving this Planet' – taking the EP to its closing track, 'Eight' – some otherwordly twisted breakbeat excursion – mixdown with sonic flavor courtesy of 2000Black's Dego.
1. Koko + Lee Roe
2. Dreams featuring Bembe Segue
3. What it Is
4. Leaving this Planet featuring Sharlene Hector
5. Eight
To listen and buy go
here