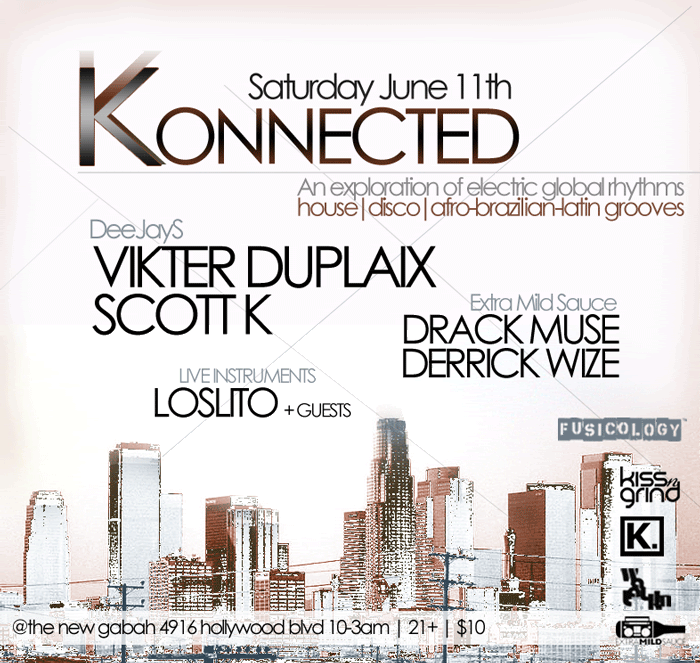 This is the second installment of a conceptual night where Djs flow superfluously with live instruments. KONNECTED features influential Djs VIKTER DUPLAIX & SCOTT K exchanging sets on record and with live instruments featuring Loslito of the Rebirth + guests.
Extra Mild Sauce fam Djs DRACK MUSE and DERRICK WIZE will get the party started like no other duo can. Generally house nights in LA don't get crackin til midnight but they hit the ground runnin from the first beat.
This event is subject to when all parties can get together to make it happen so don't miss out on this special affair.
KONNECTED @ New Gabah
4916 HOLLYWOOD BLVD
21+ | 10-3am | $5 parking | $10
$7 b4 11pm w/ Konnected@walktalkin.com
Facebook evite